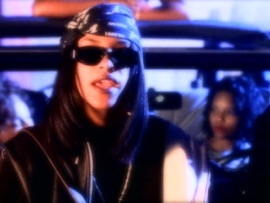 Music Video: At Your Best (You Are Love)
Artisit: Aaliyah
Genre: R&B/Soul
Release Date: 2003
Explicitness: notExplicit
Country: USA
Video Length: 4:35


Copyright: Aaliyah
Music Video For At Your Best (You Are Love) By Artist Aaliyah
Reviews For At Your Best (You Are Love) By Artist Aaliyah
the song not the video

By kiks226

I LOVE this video to death! but how do i just get the song?

PLEASE ADD MORE AALIYAH VIDEOS

By Him8tnc

Dear ITunes & the powers that be, Aaliyah May be gone (bless her soul) but she surely isn't forgotten. Her music videos were absolutely beautiful and timeless. Her beloved fans would love to purchase those videos and keep her wonderful music and artistic vision alive. Please add more or all of her videos!!! Thank you

we need more videos

By Luckylove02

PLEASE put more Aaliyah Video up.. there are so many more.. 1 Fan

I love THIS song,

By Michiganfan23

I love this version of the song, not the one from the album ("Age Ain't Nothing But a Number"). This version of the song has much more R&B to it, and her background vocals and the beautiful music in this song does not even compare to her other song. Gee, it's sad that she has been gone for 12 years now. If she was here, she would be 34 years old. I wonder what she would be like if she were here, meaning her music and image. One thing for sure is that she was a great artist back in the day.

More Aaliyah

By ANEasley

ITunes it would be nice if you would have all of Aaliyah's albums on here. Why do you not have One in a Million on here? Really?

more Aaliya videos as soon as possible thanks

By FOX CANDY

Honestly I'm shocked of so few videos of her.. Her and music a pure gift. She is blessed.

more aaliyah

By gbaby girl95

can we get this version of aaliyah at your best please!

More Aaliyah!!!

By ZAVe of ZAVeSTUDIOS L.XAVIER K

iTunes, Where Are The Rest Of Aaliyah's Music Videos????????? Come On Get The Rights, And Try To Get More Aaliyah Videos On Here.!! We Need A Resolution, Rock The Boat, Journey To The Past, Try Again???????

love this video

By wina wina

i wish itunes puts more of her music i love this video we been waiting for so long can we please get more music from this artist .

Aaliyah is the ENTERTAINER

By Adrian Richardson

This video here...... I love love love love love love it so much..... I miss her so much. Her style the shades the hair over the left eye was the look! Every girl wanted that style back in the 90's!!!!!!!
Check Out The Music Video Discography From Artist Aaliyah