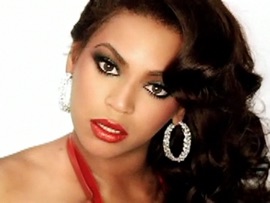 Music Video: Green Light
Artisit: Beyoncé
Genre: R&B/Soul
Release Date: 2003
Explicitness: notExplicit
Country: USA
Video Length: 3:30


Copyright: Beyoncé
Music Video For Green Light By Artist Beyoncé
Reviews For Green Light By Artist Beyoncé
same

By sortoluis22

Video is annoying

Great video!

By kevinmerc21

This video is so addicitive.

Work it out !!!

By jaonyc

This video is HOT, HOT, HOT and Beyonce delivers again,,,vintage palmer girls great music and high heels..a must purchase.

More AALIYAH needed!!!

By ZAVe of ZAVeSTUDIOS L.XAVIER K

Beyonce is a nice artist, but before there was beyonce there was AALIYAH, SO PLEASE EVERYONE WRITE LETERS TO ITUNES ASKING FOR MORE AALIYAH BECAUSE UNLIKE BEYONCE HAVING DOZENS OF VIDEOS HERE ON ITUNES, their are Only 2 AALIYAH videos on iTunes!! Well thanks for the help...!!!!! You all rock!!!!

Dear Beyonce. You can do better than this...

By TheGreatAndPowerful

I am in no mood to see Beyonce holding an electric guitar and whipping her hair around. Also I never pictured Beyonce as an electric guitar sort of person. Beyonce + Electric Guitar = Bad. I sure hope Beyonce has learned something from this.

Weird just weird...

By ClassicRockChickForever

The song is not good and the video is...weird. Beyonce with a guitar?

Cool song and video!

By MusicIsMyEverything2008

I thought there wasn't any good songs off of B'Day. I was wrong! This is a good song and the video is cool too! Defenitely worth your money!

WOW

By DOGGIElover2.0

the video was like WOW. it wasn't one of her best video. but .... she still is a person i like. > - <

Great but...

By 3CandyCaneCasey3

the video is kinda disgusting; she needs to put on some more clothes

The freemason mix!!!!!!

By beepgoesmyjeep

I would give this video 5 stars, if it was the freemasons mix, like they have across the pond in the UK, come on itunes, make it happen!!!!
Check Out The Music Video Discography From Artist Beyoncé
Beyoncé featuring Kelly Rowland, Michelle Williams and Solange Knowles