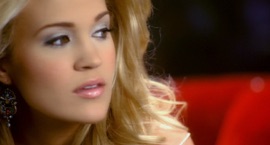 Music Video: Jesus, Take the Wheel
Artisit: Carrie Underwood
Genre: Country
Release Date: 2003
Explicitness: notExplicit
Country: USA
Video Length: 3:42


Copyright: Carrie Underwood
Music Video For Jesus, Take the Wheel By Artist Carrie Underwood
Reviews For Jesus, Take the Wheel By Artist Carrie Underwood
Carrie Underwood is Amazing

By KbCheetah

Thus is a great video and Carrie looks so pretty in it.

Love

By Inferno__Beast

This 👍🏼

Amazing

By Nikitacarter;)

I love this song!!! Its great for when your down

Best song ever

By MK 57

I think carrie underwood sings this song good but,my friend hailey sings it better.i think the videos PERFECT i give this song a 5 star review!    I love to sing!!!!!! 

Love Carrie underwood

By tlmay98

I love this song can't get it out of my head!!!

great song but bad lip-syncing!!!

By Bnrushlow

she has a wonderful voice and the song is great, but her mouth is moving at a different time than the words! agh! does that drive anybody else crazy?

Smily face

By Bingojumbper123

It's a great song and it talkes about god

I love Carrie underwood

By SMURFS ARE AWESOME!!!!!!!!!

This is my favorite song it has to do with god and Jesus it is so good.

the baby is so cute

By countrycountrycountry

:) Go Carrie

Amazingly perfect

By Moongodess68

Only this voice could make this song so perfect.
Check Out The Music Video Discography From Artist Carrie Underwood
Elvis Presley, Post Malone, Shawn Mendes, Darius Rucker, Blake Shelton & Carrie Underwood