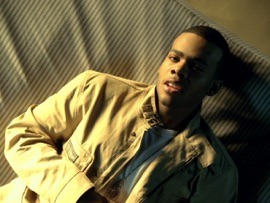 Music Video: How Do I Breathe
Artisit: Mario
Genre: R&B/Soul
Release Date: 2003
Explicitness: notExplicit
Country: USA
Video Length: 3:38


Copyright: Mario
Music Video For How Do I Breathe By Artist Mario
Reviews For How Do I Breathe By Artist Mario
Great

By ash999995

HOTSSS

u have no life

By ur real cool

ummm wow whoever really has the time to say something mean about this song has no life. um no ur not going to lose ur hearing on a really quiet song. u need to stop

Good to see Mario doing his thing again!!!

By Grape Skittles

Good video but you must add Do Right to iTunes

wow

By Bossy Crazy

best eva

Amazing

By Tickle me Pink!

Amazing song and video!

U can feel it

By Ster323

No matter what you say about RnB...You can just feel the tension in the video. The lyrics of the song go accordinly with the video. You cant help but feel the words themselves as you watch the video. The song itself is a great song and the video on iTunes is an added bonus. Great song. Great lyrics. Great Video. I bought it and it was worth it.

love this song!!!

By cravecase101

ok don't get me wrong, this is a great song. i am giving it one star for iTunes. iTunes NEEDS to get more of his videos, they only have 2! they need "Just A Friend 2002", "How Could You". and "Let Me Love You"!!!!!! get them!!!!

VERY NICE

By eats pudding with knife

if you dont want to lose your hearing DO NOT buy this song/video

i luv it

By Spence

basically i love this song so much i also had to have the video. if you havnt already bought his single then u betta get on it. its an amazing song beautifully produced and written and shows mario is a force to be reckoned with.

Go

By Jeezy Jr.

This is the first single off of Mario's upcoming album, Go, which comes out in August. How Do I Breathe is a really great song, and Mario really poured his heart into this song. You can really feel the pain and emotion he is going through during the song. The video is also very creative. During the verses in the video, Mario's is upside down to show the impact this pain is having on him, and how his world has been literally turned upside down. During the chorus, he is back together with the girl and his world turn rightside up again.
Check Out The Music Video Discography From Artist Mario