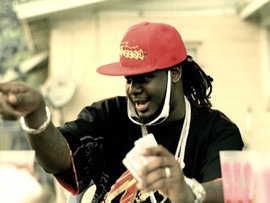 Music Video: Shawty (feat. T-Pain)
Artisit: Plies
Genre: Hip-Hop/Rap
Release Date: 2007
Explicitness: notExplicit
Country: USA
Video Length: 4:12


Copyright: Plies
Music Video For Shawty (feat. T-Pain) By Artist Plies
Reviews For Shawty (feat. T-Pain) By Artist Plies
YEAH

By t-pizzle

A YO T-PAIN WAZ ROCKIN DEM SHADEZ AND DIS SONG IZ SICK I LUV DIS SONG A YOU NOE DEY REALLY SHOULD HOOK ME UP WIT DA MONEY DER ONLY 3 REVIEWZ AND I JUST EXTENTED IT 2 4 REVIEWS

Well, atleast it tells you some of the swears in it!

By musicuziluvit

I LUV this song and this song is the one that plays on the radio! So still-Ignore where it says CLEAN because I have both the clean and dirty ones, this one is cleaner almost saffe for kids, but it's still a good song!

THis song is off da hook

By Souljakid tell'em

this is 1 of my favorite songs and i feel like T-Pain sings better when it's not his song.

Even tho Im not your man im not your not my girl but im a call u my Shawty!!!!

By ~&hearts:

This song is fire.........and *Plies* is sooooo...........HOT/SEXY!!!!!!!!!!!!!!!!!!! Buy it. *Plies* u are so.......Fine.!!!!!!!!!!!!!! Love U Boo.Plies u my man And Plies if u read your reviews Im with u all the way. Luv Ya Must buy.
Check Out The Music Video Discography From Artist Plies
Plies, Jamie Foxx & The-Dream