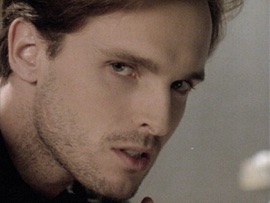 Music Video: Lay Down On Me
Artisit: Miguel Bosé
Genre: Latin
Release Date: 2007
Explicitness: notExplicit
Country: USA
Video Length: 3:57


Copyright: Miguel Bosé
Music Video For Lay Down On Me By Artist Miguel Bosé
Reviews For Lay Down On Me By Artist Miguel Bosé
the video has problems on the download

By cardewe

This is a good video but it has some tecnical problems. I bought it twice and it has serious problems at the end. I wish I could get my money back

I love this video

By Fangorico

Great song and good video. I love Miguel Bose. I hope Tones include more of his old videos.
Check Out The Music Video Discography From Artist Miguel Bosé