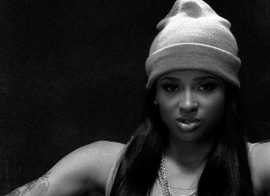 Music Video: Like a Boy
Artisit: Ciara
Genre: R&B/Soul
Release Date: 2003
Explicitness: notExplicit
Country: USA
Video Length: 3:57


Copyright: Ciara
Music Video For Like a Boy By Artist Ciara
Reviews For Like a Boy By Artist Ciara
Best Video

By LocoHotCoCo

This video is the best Ciara really makes her song really pop in this video!!!!! Check it out!!!:)

F1RST Review!

By BSM97

Amazing video. Her BEST song ever!

Ciara is amazing

By pilottekid

This song is amazingg. Only she could sing something like this and still pull off the video. The video is astonishing. :] I Love it. :]

iiDOLiiz3

By brtt

CiiARA iiSz LiiK3 Mii FAV SiiNGA i LOV3 THiiSz ViiD iiT MAK3Sz U THiiNK ABT Th3 WAT iiFSz N A R3LATiiONSHiiP THTSz HOW ii B F33LiIN W3N iM WiT Mi DUD3! GOTTA LOV3 CiARA

dirty south

By kuntreekitchunfla

says i get it! RIGHT????? Whats good fo da "boy is good fo da girl", Hmm. We females gotto stick together n dis (and I say this lightly) eh-em, "man'sworld'. South Florida 2- Steppin witchu Ciara!!!! Bring it!! XOXO Hollywood, Florida (MIRRORMEBACK)

Like a Boy

By musicuziluvit

This video is in black n white but i dont get it y would someone wanna watch this, the video makes hardly sense! her videos r always too sexy! but her song 'Like a Boy' is when she wants 2 know wat its like 2 b a boy. but still what's the difference with this video and the other one?

Umm. . .

By lalalalove09

Is she saying that she wishes she was a boy? Thats really weird, i would never want to be a boy. GRLS RULE!!! but ill give her props.
Check Out The Music Video Discography From Artist Ciara