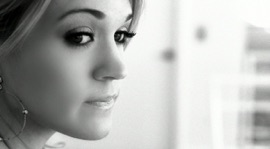 Music Video: Wasted
Artisit: Carrie Underwood
Genre: Country
Release Date: 2007
Explicitness: notExplicit
Country: USA
Video Length: 3:43


Copyright: Carrie Underwood
Music Video For Wasted By Artist Carrie Underwood
Reviews For Wasted By Artist Carrie Underwood
Amazing

By Inferno__Beast

AWSOME

💙💜💚💛❤💗💋

By iCarlyfan101

I luv it she is so beautiful! And to all you haters out there GIVE HER A CHANCE!! She made some of the best songs EVER!!!!!!! I also like her all American girl song that was so good too! But l also like Britney Spears and Carly Rae Jempsen. Carly Rae Jempsen-💛

Great song

By Stars1012fame

LOVE YOU CARRIE!!!!!

AmAzInG

By Yello Belle

Everything about this song is great. Especially the way you can find yourself singing along to the words whenever you hear it play.

Amazing!

By Taylor Joplin

This is one of my all time favorite videos everrrr! Love the song and Carrie is beautiful.

to wake up one day and find....

By CokaCola890

First of all, I love Carrie, she is really pretty, and in her music she has balance, she writes a few sad songs, she writes a few love songs, but she never writes too much about something. This song made me cry, but it also made me think about life, and how you never really know if your gonna wake up tomorrow, so you shouldn't waste time. Also it made me think about how many people suffer from drug abuse. My cousin died from drunk and alcohol abuse, and it really made me think

Amazing

By ruthiee13

I really love this song. It's just so amazing. It has been playing inside my head all day.

Stellar

By JEFFETTE

From the very first notes I was very moved by this song. My eyes well up with tears when she hits those high notes. I loved this song the very first time I heard it. She has so much talent and class. I lost many years doing drugs and getting drunk. Carrie is a perfect example of what you can do with your life if you live it sober. There is no stopping her . I love her

CarrieUnderwoodLvr

By Beans889

She rocks my socks

AMAZING

By sterlingforeva!!!!

She is so so so so so so so good!!!!!!!!!!!!
Check Out The Music Video Discography From Artist Carrie Underwood
Elvis Presley, Post Malone, Shawn Mendes, Darius Rucker, Blake Shelton & Carrie Underwood