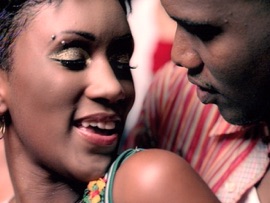 Music Video: Turn Me On
Artisit: Kevin Lyttle
Genre: Reggae
Release Date: 2003
Explicitness: notExplicit
Country: USA
Video Length: 3:14


Copyright: Kevin Lyttle
Music Video For Turn Me On By Artist Kevin Lyttle
Reviews For Turn Me On By Artist Kevin Lyttle
Whoa baby!

By MANdiPMMS

This song is soooo catchy!!

...

By Dwilz10

Dumb.

Great Video

By MsDontPlay

Its a great video just like carnival time

Incredible classic Caribbean song and classic video that captures all of the islands

By MrThor

Director Lil' X is at his best when he celebrates his West Indian roots and he fits a lot of people, beauty, dancing, flags, women, and costuming in an origial and complimentary way that makes Black folk look ggggoooooddddd!!!
Check Out The Music Video Discography From Artist Kevin Lyttle