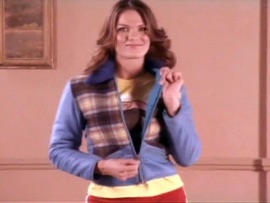 Music Video: Toe Jam (feat. David Byrne & Dizzee Rascal)
Artisit: The BPA
Genre: Alternative
Release Date: 2008
Explicitness: notExplicit
Country: USA
Video Length: 3:27


Copyright: The BPA
Music Video For Toe Jam (feat. David Byrne & Dizzee Rascal) By Artist The BPA
Reviews For Toe Jam (feat. David Byrne & Dizzee Rascal) By Artist The BPA
Lost & Found Classic

By All We Are Saying...

As noted on the Iggy review; BPA was a mid-70's avangard recording/party/studio for a variety of artists. The "We're going to need a Bigger Baoat, 2009 release is a recently found & remastered collection of outstanding tunes that have weathered the times & might even outshine many of today's releases.... Nah - I think I can honestly state that without any backlash... This is by far the best track (or is Iggy's, "He's Frank, Slight Return" the best? & truth be told - I juts started listening to my recently scored BPA CD - Who knows where I'll be in 70 minutes? OMG!). Anyway - you can't go wrong with this catchy Byrne # & naked ladies (albiet the goodies are blacked out - I guess that's to keep the tennie bpoppers from maming themselfs trying to sneak a closer peek! OUCH!!!). I'd recommend this release & both (currently offered ITunes) BPA viseo clips to anyone who prides themself on Fabulous sate-of-the-art Music!

greatness

By I hate this place

Great video, great song. Greatness. Who doesn't like watching hot naked women? Ugly clothed ones, I guess.
Check Out The Music Video Discography From Artist The BPA