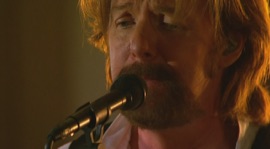 Music Video: Neon Moon
Artisit: Brooks & Dunn
Genre: Country
Release Date: 2008
Explicitness: notExplicit
Country: USA
Video Length: 4:26


Copyright: Brooks & Dunn
Music Video For Neon Moon By Artist Brooks & Dunn
Reviews For Neon Moon By Artist Brooks & Dunn
Neon moon

By Shore chick

Was Our song Happy birthday GMP Best ever of Brooks & Dunn the words ended up being Unfortunately true.

Neon Moon

By Polly's Pilot

I expected to see the smoky bar with neon and a table in the back. Instead I see Brooks and Dunn standing there singing

yess!

By Nuggolee

This is a great, great song and a great live preformance!

NEON MOON

By QUEEN TEEHEE

BROOKS & DUNN ROCK!!! I LOVE ALL THEIR VIDEOS.
Check Out The Music Video Discography From Artist Brooks & Dunn