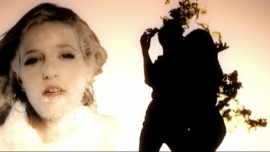 Music Video: Move for Me
Artisit: Kaskade
Genre: Dance
Release Date: 2009
Explicitness: notExplicit
Country: USA
Video Length: 2:57


Copyright: Kaskade
Music Video For Move for Me By Artist Kaskade
Reviews For Move for Me By Artist Kaskade
BEST TRANCE MUSIC VIDEO SO FAR!!!

By Spencerussell

I've loved this song and have been playing it for what seems like 2 years and i just saw this music video and fell in love. The effects and everything perfectly portray the way I feel when I hear this song which is euphoria.

Exelente!!..

By Sixpen

I'ts just the perfect beat, beatiful girls, nice video, and good lyric..

Best song of 2008!

By clefairyboy

Such an excellent song that I don't think it's possible to make a bad video for it...I think it's the absolute best song of 2008!
Check Out The Music Video Discography From Artist Kaskade
Kaskade & Rebecca & Fiona