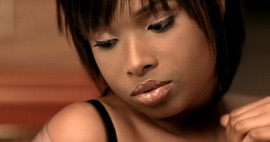 Music Video: Spotlight
Artisit: Jennifer Hudson
Genre: R&B/Soul
Release Date: 2009
Explicitness: notExplicit
Country: USA
Video Length: 4:36


Copyright: Jennifer Hudson
Music Video For Spotlight By Artist Jennifer Hudson
Reviews For Spotlight By Artist Jennifer Hudson
นานา

By Sorawut.n

อาอาอาอาอา

Like the song

By Jalsjjdu

I just think she should cover up more because you can see her bra.

song

By Allybabby

This is a great song! O'h if you like songs like this than you listen to If this isn't love by jennifer hudson.

Spotlight is only on her!!!

By shedreamedofparadise

Amazing I love it and I dont see how anyone could out shine her!!

this is amazing

By Snitty

Jennifer did an amazing job. I love the song and the video!! Keep making this great music Jennifer!

get out my spotlight

By Ray1

i love her voice great video

I LUV HER!!!!!

By davidcookbigfan!

i think she is soo beautiful,and talented and just seems like a great person and i LUV this song!!!!!!!!! ur amazing Jennifer hudson!!!!!!!!!
Check Out The Music Video Discography From Artist Jennifer Hudson