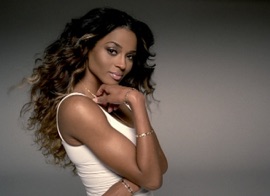 Music Video: Never Ever (feat. Young Jeezy)
Artisit: Ciara
Genre: R&B/Soul
Release Date: 2009
Explicitness: notExplicit
Country: USA
Video Length: 5:10


Copyright: Ciara
Music Video For Never Ever (feat. Young Jeezy) By Artist Ciara
Reviews For Never Ever (feat. Young Jeezy) By Artist Ciara
I <3 this song!!

By ReneeJhane

I can watch this video all day!! I wish I could move like her!! Great Job Ciara.. CLASSIC!

love this song

By AsvpxTrin

i fell in love wit this song when i first heard it

amazing!

By La Musiqe

This is one of her best songs from Fantasy Ride, along with Turntables and Work. And there's a good video to go with it!

Great Video

By Buckwyte

I really enjoy watching this video. Not flashy and doesnt need to be. Ciara is all the flash you need. Very beutiful girl.

jh,

By fjfjfjfjfjfjfjfjfjfjfj

don't like this

okay

By fluff :)

she looks like a dude and her moves are sudden (not good) but the 2step thing seems to fit well. but the songs not that great, nor the video.

never ever

By l moe

this video is hott to death cc is back hard !!!

WOW!

By kid567

SHE is so HOT I MEEN LOOK AT HER PICTURE 4 THE VIDEO!

Love the dancing

By geminigirl77

I love the reggae dancing in this video. I also love the lyrics. She always bring it.

.

By legendarydreamer

man this song isn't good so i give it a 1.
Check Out The Music Video Discography From Artist Ciara