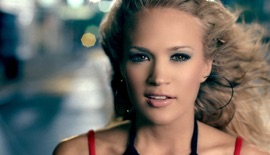 Music Video: Before He Cheats
Artisit: Carrie Underwood
Genre: Country
Release Date: 2007
Explicitness: notExplicit
Country: USA
Video Length: 3:18


Copyright: Carrie Underwood
Music Video For Before He Cheats By Artist Carrie Underwood
Reviews For Before He Cheats By Artist Carrie Underwood
Timeless

By Jodie Brown

Excellent song and video to go with. This song is absolutely timeless. You don't have many songs that come out these days that you can say this about.

B4 he cheats

By somewhat mariah fan

Awesome song 🎶 and video

I love it

By Cyntnia88888

Awesome video and voice the best one ever Cindy

😈

By chetah123

You got sweet sweet revenge Good job !!

Carrie Underwood Rocks

By KbCheetah

This is a great video and Carrie looks so pretty in it.

Sweet

By Inferno__Beast

Cool

One of my FAVORITES

By KristyK2939

So totally bizarre in my iTunes it shows this video that I have being back from 2003 which could not have been right due to the fact I didn tdate my last boyfriend Dan until late 2003 and it wasnt until after that I and out friend Brad were watching the finale at Dans place when we made a bet about American Idol (no $$$) he bet the rocker guy I said her and she won, when this song came out I had just found found Dan with a mexican in the bathroom at a party so it became my favorite song at the time (though I would NEVER do that, lol) but ya 2006 is about right... so why is all the reviews from 2009 and later?

Carrie your awesome

By Monkey572

You go Carrie

Special effects

By Sorceress Mickey

You get to see special effects of broken glass on the lamposts. This happens when Carrie walks toward the end of the song.

Best Song EVER!!

By Lizzydull21

Love this song and video!!!! Carrie you are soooo pretty and talented!!!
Check Out The Music Video Discography From Artist Carrie Underwood
Elvis Presley, Post Malone, Shawn Mendes, Darius Rucker, Blake Shelton & Carrie Underwood