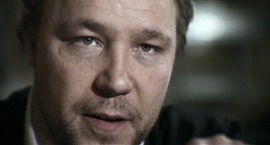 Music Video: I Remember
Artisit: deadmau5 & Kaskade
Genre: Dance
Release Date: 2009
Explicitness: notExplicit
Country: USA
Video Length: 4:04


Copyright: deadmau5 & Kaskade
Music Video For I Remember By Artist deadmau5 & Kaskade
Reviews For I Remember By Artist deadmau5 & Kaskade
I remember

By griffirvin

how could I not :)

I Do Remember

By CrushinOnChristinaPerri

This was the very first deadmau5 song over ever heard. I was in Orlando for the first time, meeting who happens to be now. The love of my life. Our first date and this song was playing on the jumbo-tron. This song has changed every aspect I've ever had in deadmau5. And he is by fat the most accomplished, yet amazing musician I've heard in so long. And that's why he's the best that will ever be. No one can top or stop Joel. #deadmau5forver

I love this song!

By Buckalicious75

I love it! but i wonder what happened to "to be continued?"

Pure Bliss ..

By AudiChild

Perfection

Deadmau5=5 skrillex=0

By Hi There :) :)

Deadmau5 gives an amazing mixture of dubstep and real instruments in his music. He doesnt just take voices from tv and remix them. He has way more variety than skrillex

EPIC!

By Earthinexile

This song was in Goldeneye 007! I love it! In fact I DO remember how it was with you!

Quality not HD

By NeighborOne

Bad quality on Apple TV :-(

I freaking looove this song

By Rfiggie7

Deadmau5 is simply the best. I love his stuff & I definatly love this song! Kaskade is a great dj as well. The two of them together is just wonderful beautiful music

Oh yeah

By Shane1985

Love this song so much... I love deadmau5.... Fab DJ...

Cool Video....

By keatonwebb

....Horrible Quality!
Check Out The Music Video Discography From Artist deadmau5 & Kaskade