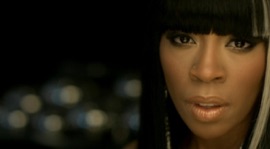 Music Video: Fallin'
Artisit: K. Michelle
Genre: R&B/Soul
Release Date: 2010
Explicitness: notExplicit
Country: USA
Video Length: 3:34


Copyright: K. Michelle
Music Video For Fallin' By Artist K. Michelle
Reviews For Fallin' By Artist K. Michelle
KEYSHIA COLE?

By sweetmamatd

SHE LOOKS AND SOUND LIKE KEYSIHA COLE

Wonderful!!!!

By PreachPate

K. Michelle ( Kimberly Pate ) is my 1st cousin & I'm so proud of her & all of her accomplishments!!!! Kim, keep up the good work, yu are on your way to the top, stay focused & shake the haters off!!!!!!!!!!! Your family is estatic & proud of yu so babygirl du you!!

Thank ya Jesus!!

By JusticeDelore

Im glad she finally came out wit a video she's a great singer search up 'Fakin it' wit Missy Elliot

Beyonce's clone

By Stardust91

Her voice sounds just like Beyonce and the beat kinda reminded too much of that song called Poison and the bass has the same of Why Don't You Love Me it dosen't remind of K. Michelle and Beyonce know each other.
Check Out The Music Video Discography From Artist K. Michelle