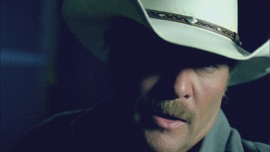 Music Video: Hard Hat and a Hammer
Artisit: Alan Jackson
Genre: Country
Release Date: 2010
Explicitness: notExplicit
Country: USA
Video Length: 2:47


Copyright: Alan Jackson
Music Video For Hard Hat and a Hammer By Artist Alan Jackson
Reviews For Hard Hat and a Hammer By Artist Alan Jackson
Love it

By AustenC

I have love Alans song since I was born

Working Man

By Hooklineansinker

He makes me feel good about working cause that's pretty much all I do.

Truthful

By Race2TheAce

Alan's not afraid to tell it like it is. He calls it as he sees it. Best of all he puts it to music that we can tap our boots to. He certainly puts the American Spirit behind his songs. HE and WE are proud of where we stand!

Ode To The Common Man

By JeriCountryGrl

Alan Jackson's "Hard Hat And a Hammer" captures the essence of the working man& woman, whom is often ignored in the scheme of things.Jackson, never putting himself above others & so humble, I'm sure he wants to pay tribute to these individuals who turn our Dreams into the material things we enjoy. In this compilation, Alan appears he wants to bestow his sentiments to these hard working men and women. I enjoy his Ode's to the "little man" and this is a well done Song and Video. My Thanks To Alan Jackson

One of his best.

By One Shot Reviews

This one is so good it should win some kind of award but sadly since he hasn't got to the country-pop sound it probably won't.

hard hat and a hammer.

By Jun 16TH

Excellent in every way....Love Alan jackson every thing he creates turns to GOLD..
Check Out The Music Video Discography From Artist Alan Jackson
Alan Jackson & Jimmy Buffett