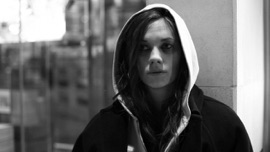 Music Video: The A Team
Artisit: Ed Sheeran
Genre: Pop
Release Date: 2010
Explicitness: notExplicit
Country: USA
Video Length: 4:43


Copyright: Ed Sheeran
Music Video For The A Team By Artist Ed Sheeran
Reviews For The A Team By Artist Ed Sheeran
Beautiful & Ugly

By 19Chuck56

Beautifully sung song. Very sad story with the ultimate ending.

ed sheeran has more in uk

By brandenisamazing

how come we don't have everything that ed sheeran made but the uk has. i want his all of his music videos and all of ed sheeran's ep. that is no far. i am a big fan of ed sheeran. and i want to have all of his songs. and i pretty much believe other fans want his songs to so can you please put his songs and videos in america too.

Loveeeee

By HannahhhxP

My FAVORITE song in the whole world beautiful video

Ed

By Allea~Marie

Ed sheeran is a genius. I love him and his music<3

Ok

By \

Great song, not a great music video

❤❤

By Ashaaley_

Ed Sheeran Is Amazing !
Check Out The Music Video Discography From Artist Ed Sheeran