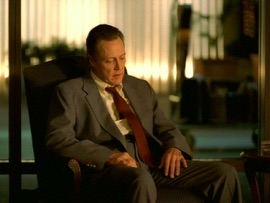 Music Video: Weapon of Choice
Artisit: Fatboy Slim
Genre: Dance
Release Date: 2003
Explicitness: notExplicit
Country: USA
Video Length: 3:52


Copyright: Fatboy Slim
Music Video For Weapon of Choice By Artist Fatboy Slim
Reviews For Weapon of Choice By Artist Fatboy Slim
I love this song, nothing like watching Christopher Walken dancing to it

By Michael!!!!!!!!

Great

Good Video - Could Have Been Great

By PhoneGui

Make no mistake- I LOVE this video and am a Walken fan. So his participation and performance are *great*. But it should have been 1080p HD, not a mere SD 480p. I suppose I should have assumed it was low-resolution since Apple didn't post the resolution anywhere obvious, if at all. Five stars for music and performance, one deducted for subpar resolution. Now everybody DANCE!

Incredible!!

By Safari better

Love it- definitely worth $2

Love it

By Texas OD

I just love this video.
Check Out The Music Video Discography From Artist Fatboy Slim
David Byrne & Fatboy Slim